Tumbleweeds Shooting Gallery
A 4v4 Team Deathmatch Game.
play it @ core
Shooting Gallery and PvP Arena
I designed this 4v4 arena game and implemented it in Core Engine. It combines a shooting gallery mechanic for solo gameplay and point contribution.
The game placed 7th overall in the Summer Festival Contest.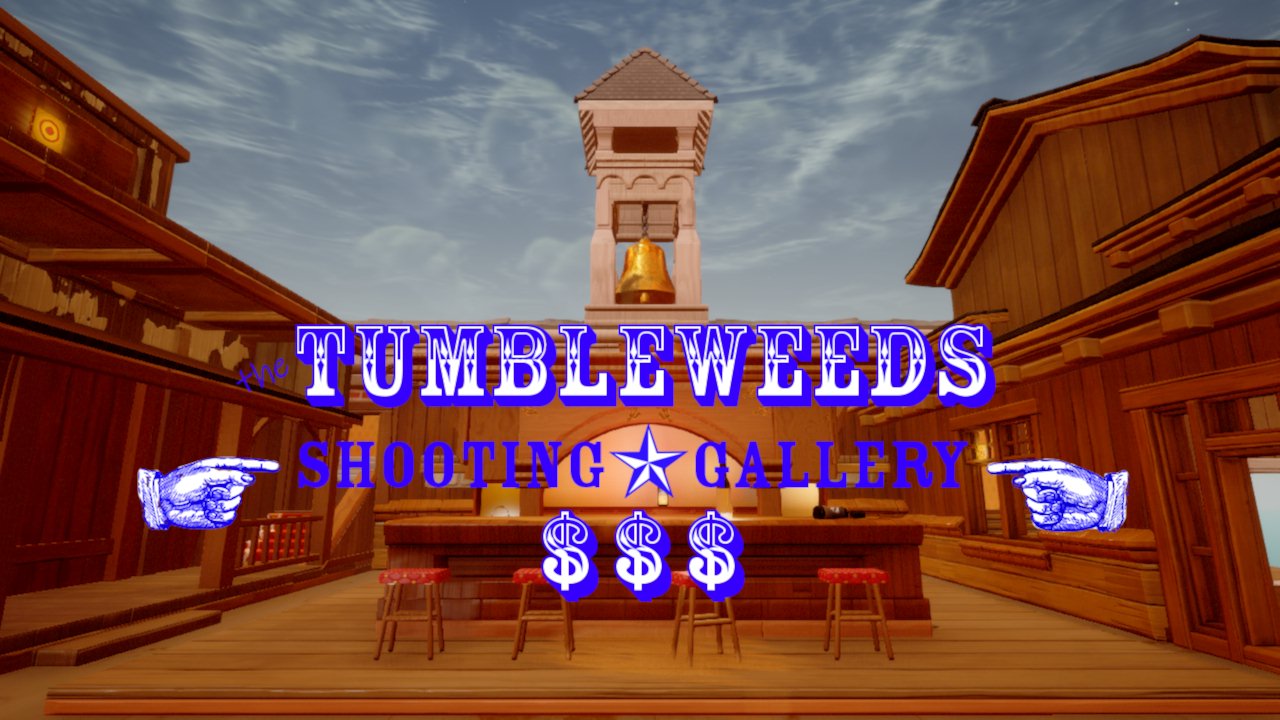 Livestream on Twitch
Featured on CoreLive channel with Tobs and Zirene
Camera Switch on Aim
Camera switches from 3rd person to 1st person for better aiming when the right mouse button is down. The remaining ammo count is displayed next to the reticle.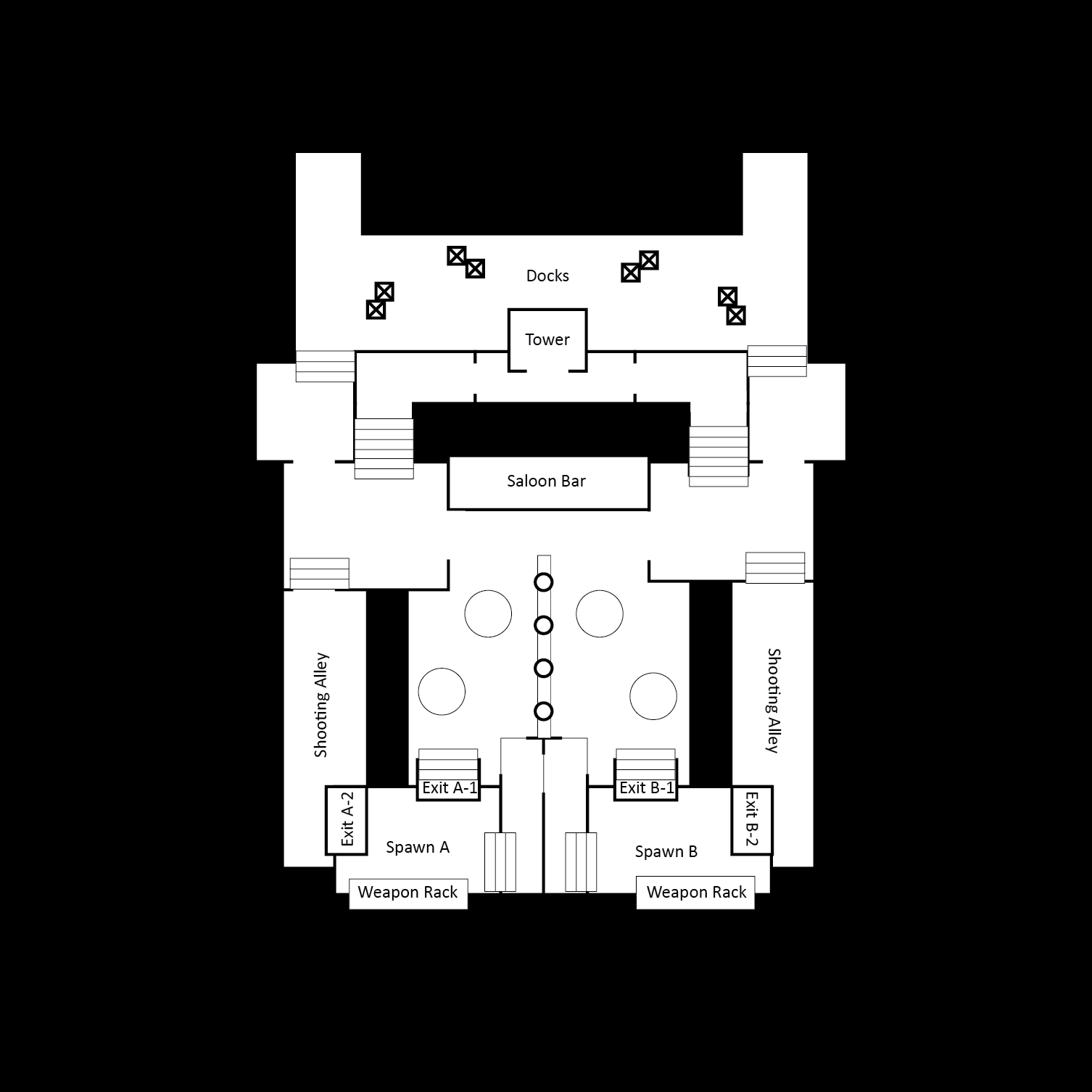 Paper Map
The plan for the level was to have two opposing lobbies next to each other in a symmetric map with two exits from the lobbies for offensive and defensive playstyles. At the far end from spawn are the docks where the boss event takes place.
Boss Event
At two minutes remaining, new targets appear at the open arena (dock) to move player concentration and ensure a winning team.